For vehicle stats and more info please see Hangar . Blueprint pieces were obtained through questing and battling other players. You could only obtain 4 of the 6 pieces from questing. The other 2 pieces must be obtained through battling other players. Each blueprint could be completed 5 times. Each time you completed a blueprint its level would increase. Each increase in level increased the vehicle's ATK and DEF.
Vehicles were created and stored in the Hangar.
Shields could be used to prevent other players from stealing your blueprint pieces through battles. Shields will protect the entire blueprint but are consumed after preventing a player from stealing a piece. Unused shields can be removed from blueprints.
Pilots could be removed anytime, as long as the vehicle's not in a formation. Parts, on the other hand, are permanently part of the vehicle so as soon as it's destroyed, those parts are gone.
Blueprints
Edit
T-16 Skyhopper
Edit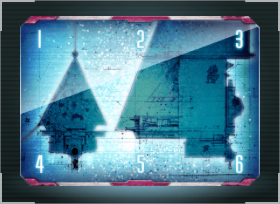 | | |
| --- | --- |
| Planet: | Tatooine 1 - 3 |
| Lv 5 ATK | 5,580 |
| Lv 5 DEF | 3,480 |
| | |
| --- | --- |
| Planet: | Tatooine 4 - 6 |
| Lv 5 ATK | 5,950 |
| Lv 5 DEF | 3,770 |
TIE Fighter
Edit
| | |
| --- | --- |
| Planet: | Endor 1 - 3 |
| Lv 5 ATK | 7,930 |
| Lv 5 DEF | 4,000 |
| | |
| --- | --- |
| Planet: | Endor 4 - 6 |
| Lv 5 ATK | 6,870 |
| Lv 5 DEF | 5,300 |
Naboo Starfighter
Edit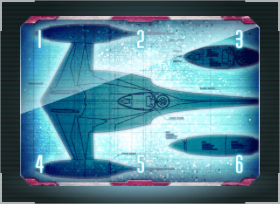 | | |
| --- | --- |
| Planet: | Naboo 1 - 3 |
| Lv 5 ATK | 6,120 |
| Lv 5 DEF | 4,340 |
| | |
| --- | --- |
| Planet: | Naboo 4 - 6 |
| Lv 5 ATK | 9,690 |
| Lv 5 DEF | 4,740 |
| | |
| --- | --- |
| Planet: | Kamino 1 - 3 |
| Lv 5 ATK | 5,730 |
| Lv 5 DEF | 7,030 |
Jedi Interceptor
Edit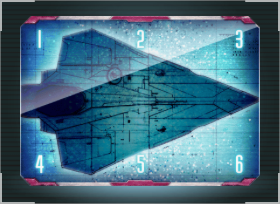 | | |
| --- | --- |
| Planet: | Kamino 4 - 6 |
| Lv 5 ATK | 7,970 |
| Lv 5 DEF | 4,620 |
| | |
| --- | --- |
| Planet: | Geonosis 1 - 3 |
| Lv 5 ATK | 6,100 |
| Lv 5 DEF | 5,600 |
Hailfire Droid
Edit
| | |
| --- | --- |
| Planet: | Geonosis 4 - 6 |
| Lv 5 ATK | 7,530 |
| Lv 5 DEF | 4,590 |
Droid Tri-Fighter
Edit
| | |
| --- | --- |
| Planet: | Mustafar 1 - 3 |
| Lv 5 ATK | 6,190 |
| Lv 5 DEF | 4,440 |
Octuptarra Magna Tri-Droid
Edit
| | |
| --- | --- |
| Planet: | Mustafar 4 - 6 |
| Lv 5 ATK | 7,280 |
| Lv 5 DEF | 5,380 |